The following transcript has been edited for length and readability. Listen to the entire discussion here on The Broadband Bunch. 
Pete:
Hello, and welcome again to another episode of the Broadband Bunch. In today's episode we speak with Kyle Glaeser, the Director of Emerging Networks at Underline. Kyle worked previously as a network engineer on the early Google Fiber deployments in Kansas City and Austin. He's also worked on LiDAR programs as well as GIS, and he tells us a little bit about his approach to software-defined networks (SDN). He has a novel view on how networks can be configured to be smarter at the edge rather than at the core, the way they've been traditionally. We dig into open-access networks and we look at the potential services from Telehealth to remote learning that this new software-defined network approach can enable.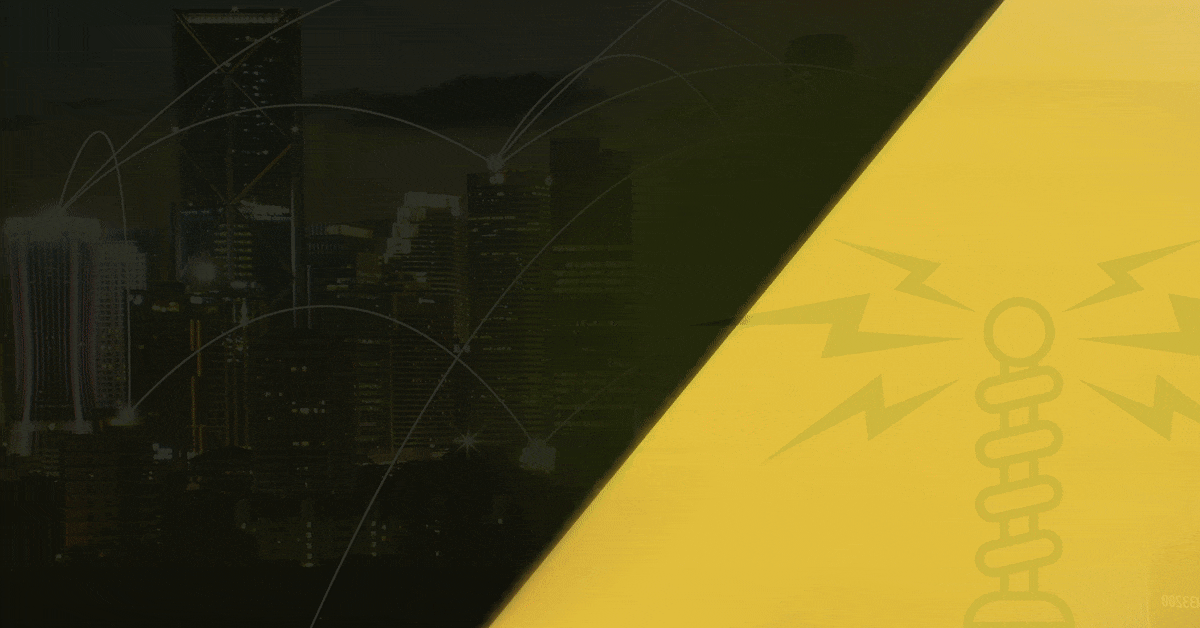 Pete:
I'm really interested in getting into all the amazing stuff that you are bringing to the market with Underline. We were able to speak with Bob Thompson, (Underline CEO) and he gave us a good understanding of the Underline mission, origin story and the different business model that you're proposing. Underline is doing interesting things from a technology perspective as well including software-defined networks or SDN. You bring a lot of insight to our listeners who are trying to understand them and the way you think about them.
Pete:
Before we get into all that though, how did you end up working for Underline? What's your background and how did you get to this point in your broadband journey?
Starting with GIS, Levon Helm and Google Fiber
Kyle:
I originally come out of the GIS world, geographic information systems. I went to Texas A&M and I was going to go into the oil industry like everybody else from there. I went to Austin one weekend and I saw Levon Helm play, and I thought I'm not leaving here. And so, I wasn't going to go to Houston where all the oil jobs are. I was sitting in Austin without a job and I responded to a Craigslist ad and it turned out to be a staffing position with Google Fiber.
Kyle:
Via a contractor, I started working as a network engineer on the Google Fiber project in Austin and Kansas City. I was given a Chromebook and it didn't do very much, and I was learning a whole lot about networking. And I thought there has to be a better way to design this stuff, because this is taking forever and it's rather annoying.
Kyle:
I started putting together a lot of GIS models to start looking for efficiencies in the design, finding out new ways to put out construction permits and things like that. It went really well. Then I started spending a lot of time at headquarters with Google in California and started getting involved with some technology stuff there, mostly on the fiber management solution side. That led into putting together a LiDAR (Light Detection and Ranging) program to collect 3D information within markets. Which then led to me working with another company on creating market assessments that were driven by intense data collection.
Kyle:
From there I was working all over the world on multiple GPON deployments and started working a bunch on the innovation of networking side. And that's what introduced me to the whole concept of open access in Europe. I thought, "this is the way". I started looking at what was happening in the U.S. and saw that there were already a couple players here trying to make moves around the open access space and started getting my feet wet. Before long, I found myself in this role, via a few companies, working towards the software side and network architecture side of open access, and figuring out the best way to facilitate these types of networks in the U.S.
Open Access Networks are Customer Experience Driven
Pete:
Data networks and a lot of curiosity led you here. You mentioned your realization of "open access as the way". And we spent some time talking about open access in the past. What is it that you see as the difference between the European interpretation of open access networks and what you are trying to do with Underline?
Kyle:
I definitely think we can learn a lot from the European model and there's no "one" European model. They do it quite differently from country to country there, but generally most of the network, most of the metro network, is a common infrastructure with multiple providers riding across it. Usually when you get to the home, it gets a little more convoluted and those service providers have to come out, install their equipment and do various other things to get that customer. It makes the customer a little more "sticky". Some of the models here in the U.S. have tried to streamline that even more and make it a lot more customer experience driven – to where you really can choose a new provider on your network. The goal is to have that instantaneously occur and for the entire experience to transition – to not have to wait for a truck to come to your home and actually install new things.
Pete:
The vision of autonomy and freedom to choose and independence is really ideal from a consumer perspective. But what has inhibited that in the past that we haven't always had that model? Is it pure market economics and the way businesses run, or has there been some technical evolutions that have given us the ability to finally head in that direction?
Kyle:
It's a little bit of both. The technical solutions have existed for a while, but they've only recently become more affordable. It is difficult to push an open access network across a traditional GPON deployment that facilitates that end to end customer experience, and on top of that, a smart city experience. It really took some new switching electronics to hit the market and provide a cheaper alternative to traditional Active Ethernet networks which, in my opinion, are better for these types of open access deployments.
Pete:
That evolution leads us to the combination of technical capability and the desire to have flexibility and independence where people start talking about software-defined networking. That term itself has been evolving.  Give us a baseline view of what that is and then what you see is driving SDN adoption? Is it the things that we mentioned or is there something else at play there?
SDN Powered, Open Access Networks
Kyle:
Software-defined networking began within data centers. It was used to let common infrastructure, the electronics in a data center, be orchestrated through software and you could orchestrate multiple different flows of traffic through those electronics. That allowed people to push multiple types of services across common infrastructure.
Kyle:
The major incumbents took that and started spinning it out into their metro networks to try to get more efficiency out of their infrastructure investments – pushing multiple types of their own services across a virtually sliced network. So, you could push your cable and phone services and Internet services all across the same infrastructure. So, that's where most of the innovation has been occurring, but I think we look at it from a first principle and say, "It's a really cool piece of technology, but that's not what it's really meant to do. Let's make it do something even better. Let's build these networks with software-defined networking in mind. Let's design our entire architecture around ensuring that whenever we deploy an SDN solution, that it's going to be able to do whatever we need it to do for the next 50 years."
Pete:
So, to recap, the capability of software-defined networks has helped drive some efficiency and some flexibility for the service providers to milk out as much as they can from existing systems and that's a sort of inside out view from their perspective. At Underline, you think about it differently, that if you start greenfield and you have an SDN, the consumer should really be driving what that SDN is doing?
Kyle:
Yes. Current SDN deployments, most specifically across incumbent networks are facilitated by the core of the network. That means that the incumbent is in charge of that SDN, is controlling the traffic and making more efficient traffic flows across their network. But with a properly designed network that needs to be extremely high bandwidth, we can actually expose that orchestration layer, that SDN, to the end consumer and let them dictate their traffic patterns and traffic flows (within reason, you need some usability for the end consumer).
Kyle:
The idea is essentially when you choose your provider or when you choose where you want your traffic to go – for example, you're creating a local area network on top of our network – you can do all of that through SDN. But if we maintain that control and do it ourselves, then we lose the point of that advancement. If we give it to the end consumer to do, then they suddenly control their data. And it provides, a path for network applications that don't exist today, that are going to come out in the future and will change the way we look at the Internet and how we use it.
Pete:
Do you think if the approach that you are describing was in widespread use at the edge of networks today that things would look different for consumers today given the lockdown? I'm talking specifically about being forced to work from home and do Telehealth from home and that type of thing.
Providing More Network Bandwidth and Capacity
Kyle:
Yes, I think so. Even if we just had networks that were giving people more bandwidth and more capacity to work from home, that would have opened up a lot more of the economy to not crashing in the last few months. People would have been able to actually do some of those jobs that they couldn't do, and therefore were let go from.  I think we would have seen drastically less impact on the economy during this time with these networks out there.
Pete:
That's a really important point.  I do see a window of opportunity with this current crisis since we have the nation's attention.  There's a spotlight focus on this pain. But by the time students get out of school, parents are going to feel less pain.  People are already starting to readjust their expectations of how productive they can be working from home.  That pain is going to go away.
Pete:
Then the realization that we need to reinvest in our critical infrastructure and broadband, may get superseded by more fundamental things like rent and food and jobs, that's my concern.  We need to have this conversation that start with, "While we have your attention. you need to understand that if we had invested in this, we wouldn't be feeling this pain now.  We'd be much more resilient as a nation and as an economic ecosystem."
Kyle:
It's more critical now than ever that we let history be our teacher.  That we look back and remember that we put a $2 trillion bailout on the economy in the last few months. If we could have cut that in half by just having better network infrastructure across the country, we've paid for it.
Pete:
And doesn't cost a $1 trillion to get there, hopefully?
Kyle:
It could be around there. But we doubled it already, so it was worth it.
Pete:
That's just the short term. We need to talk about the long-term impact of this as well.
Pete:
You have a challenge ahead because you're trying to shift the paradigm across an industry. We talked a little bit with Bob about that in terms of the consortium of the folks that you're trying to rally around that vision. It is helpful to understand that connectivity is key to the vitality of our country and our people and our citizens.  Another key for America, is how do we have innovation and how do we get better from here?
Kyle:
Historically we've seen innovation in networking trickle down from data centers and peering exchanges and major Intranets connecting large businesses and financial institutions. That tends to be where there's a lot of money invested into networks. And so, a lot of cool things are made and then they slowly filter down into the greater metro networks.  That's how we got SDN and all these other great things that we're using today. 
Creating Private and Secure Intranets "On the Fly"
Kyle:
But it's also true, for network applications. A lot of really great applications exist across major Intranets today and probably the best one is just that an Intranet. That's a very, very powerful network to have at your disposal if you're a major company. But that's something that financially hard to arrive at. It's so expensive that it's not really a viable option for most businesses and certainly not for residential users. Now, with this style of SDN and this style of network, we are able to create those types of Intranets for anyone on the fly. You can spin them up and destroy them as needed, and they're truly private. And you can have data flow unencrypted across them.
Pete:
That includes schools and hospitals, and a lot of these closed systems that need to keep running but are uber concerned with privacy.
Kyle:
So many people talk about Telehealth when we talk about these types of applications and it's because it's probably the easiest for us to understand and the one most people have experience with to date. Personally, I know stories from family members who had to go to a hospital out of town and couldn't get their information from their previous hospital transferred because it wasn't a HIPAA compliant connection! That's why hospitals are spending so much time and money building these Intranets between each other.
Kyle:
But what if our network can generate that as needed and create a HIPAA compliant connection between your home and the hospital? Then there's a wave of wearable medical applications, or other things that are going to be in your house to help you maintain your health. Hopefully, we'll see a lot of offset come from the insurance companies on the cost of these things. But what that's going to create is a data flow, that's HIPAA compliant, between your devices in your home that are monitoring your health and your doctor. That's something we can't do today without you signing away the rights of your medical information.
Pete:
That could serve too as an application in schools for remote learning where there's special education and mental health aspects to consider and it could take weeks to find what's most compliant. This kind of capability to spin up a special education or a child study team network that ensures that they can service the children and protect them at the same time hasn't been available.
Kyle:
Consider this because I love the education example. Everybody is very aware of the issue, especially now. We have children sitting in the parking lot of the McDonald's or we're putting Wi-Fi on buses and sending them out in the communities just to try to get kids to do their homework because they can't. If you have a low income area where perhaps they can't afford a basic Internet connection, but we can figure out a way to subsidize the cost of getting a network to them for the educational purposes, then we can also offer services within time blocks, just for homework, that are run by the education system. So, they're acting as an ISP or perhaps contracting with an ISP for three hours a day. All of a sudden, we have community-wide education network for three hours that's free for all children and students to access from their school devices. And it's all private, it's not on the Internet because it's layer two!
Pete:
A fractional approach starts making things more addressable and affordable for schools. Everybody's going to see the need to fix this problem but won't be able to increase IT staff by tenfold and/or invest in all this infrastructure to do it. Nobody's going to approve that for the local school board, so you're trying to find a way to do both.  That's going to be a critical way to move forward.
Kyle:
Especially in the financing of these types of things, having a multipurpose infrastructure is critical.
Pete:
The vision is compelling and timely. If there's a silver lining to this, it's the spotlight that we have right now on solving these issues. Other than fighting for the attention and understanding of the citizens, what are some of the challenges to this vision?
Before Deploying Broadband Networks – Analyze Market Data and Develop Plans
Kyle:
The biggest challenge of any network, no matter the vision, is the CapEx and the actual construction of the thing. You have to go out there and build it.  I've been in that world for a while and that is not a small task. At Underline, we are very aware of the size of it.  We really need to, as an industry, reevaluate how we manage data and how we develop information about markets, and how we develop our plans about markets before we go in and actually start building networks. Too often we see projects that are either privately or publicly funded go way over budget. These are not small numbers, when you go 20% over budget on an $80 million build, that's not small and especially if you bonded it, that's not small.
Kyle:
It's more critical now than ever that we take a very serious step back and look at how we're analyzing these markets and ensuring that it lines up with the way the financial world looks at these types of investments. Because we're competing with other types of infrastructure investments that are a lot older and they have a lot more data around them, a lot more risk adverse. And so, we need to spend a lot of time and effort into making sure we can make these projects less risk adverse, which is something we take on passionately at Underline.
Pete:
How do you help the communities understand this type of approach and help get a more focused view on the data that you need to make the best investment decisions or estimates?
Kyle:
Constant communication with the community you're working with is a must of course, understanding who all the key players are, how the politics in that community work, who potentially could stop you or cause a delay and ensuring that you're meeting their needs. And that you're not surprising anybody. I think often we come into these builds and we think, oh, the community is so grateful that we're here to build this network. And they often are, but at the same time, their elected officials have jobs to do. And if you're cutting down Mr. Smith's tree in his front yard, he's going to complain to that elected official. It doesn't matter to him that you lose $500,000 a day whenever your crews aren't working.
Kyle:
It's critical that you provide those communities a staged approach of what you need from them and show them what they will get in return from that data being provided. When I say what we need from them, I typically mean data. We want to know all sorts of stuff like where the sidewalks are. What your rules are around every single possible right of way or pole attachment because every single penny per foot starts to add up? If we can do a better job of creating a template for communities to plug in what they need or what they have and what holes are left to fill for the financial markets to come in and say, "Yeah, this is appropriate estimation." Then it's on us to go and collect the rest of that data and make it a financeable project.
Pete:
It takes some effort to build that trust, to be seen as a trusted partner and to get all that stuff out there and helping the community get organized. Usually, the state of data is not where you want it to be. Beyond the municipalities, trying to get your partners to see this vision, the consortium as we called it – this is a different way for service providers and ISPs to think, what has been the reception with your dialogues with them?
Enabling Fiber Broadband Service Providers' Innovation
Kyle:
Service providers are a lot more diverse than we give them credit for. There's 2,600 ISPs in the U.S. and you can pretty much find anybody who wants to try something new or try something different in that field. It's really just a matter of putting in the time and going out to find the right partner who sees that vision, understands the way the paradigm is shifting, and is willing to reassess the way they look at customers, how they want to get to them, and what their role is in that customer's experience. If we can get that paradigm shift to occur on a larger scale, it's going to happen because we get 15, 20 out of these 2,600 ISPs that come in and make a splash on top of our networks.
Pete:
Having growth minded challengers is always a good way to go. There is the concern that there is a lot of commoditization happening and as that happens, it's harder to differentiate between services and then it's a race to the bottom financially. That's how it's been positioned. Do you run into that type of mentality that if you're commoditizing the services that are available and then my performance is based on customer service or customer experience, what is the differentiator there?
Kyle:
I've met with ISPs where that's the issue and they don't want to be involved in that race to the bottom. But we also meet with other ISPs who understand the opportunity, they see that they're competing on providing a service and being responsible for customer service and that customer experience. They're a service provider, so that's the way they should be!  There's more to it than that, but it comes back to finding the kind of people who see this as an opportunity to expand. They're not shy to go into an area that they've never been before and experiment because it is something new. We're starting to see a lot of people wrap their heads around it and want to get their feet wet.
Pete:
The other thing that I see is, it untethers the providers from a geographic area at times where they have more control or smarter systems and they're doing less of the operational work, now they can focus on other areas. There is an evolution occurring and a lot of folks are starting to see that now.
Kyle:
We put a lot of time into ensuring that our platform is set up for people to come in and be as creative as possible. We don't want to have any barriers of entry for an ISP to come in and come up with something totally off the wall brand new that they haven't offered before. Those are the kinds of people that are seeing that this isn't a standard network and that they're going to be able to do things differently. And even though they're losing potentially some of their operational capacity on the network, we're exposing them to a much larger new wave of network applications that they wouldn't have been able to have before.
Pete:
If you get that blue ocean mentality of new services that are imaginable now or even actionable, that are then reaching further into the home, I don't want to manage all the dang smart things in my house and I'm in software and then same in any business or hospital. I think we're just starting to scratch the surface on terms, the more robust we get, the more help people will need. It'd be interesting to see in a couple of years what that looks like. You've been at this for a while, you have an inspiring vision and you're working and trying to prove it out to the world how far along are you and how much longer do you need to feel like you're starting to move this whole industry in this direction?
Kyle:
First and foremost, we're putting some effort into an educational approach, trying to get the industry to understand this new model and it is just that, a fairly new model. It's a re-imagining of a somewhat new model within telecom, open access has been around for about 20 years now, and we're just changing it a little bit. We'll have some networks up and running before too long. I can't speak much to that right now for confidentiality reasons. As we start to show off some shiny new network applications that nobody's ever heard of before or seen before, that jealousy is a powerful tool.
Learn More
Pete:
If you have something that's that compelling and intriguing, you're going to have some fast followers and then that's when you start seeing the shift.  How can our listeners learn more about the way you think and what you all are doing in Underline?
Kyle:
Visit us at underline.com. We've been publishing a lot of articles and you can find them there on our website or on Medium Underlining Communities here:  medium.com/underlining-communities.
Join us on The Broadband Bunch Facebook page to see the latest episodes, news and photos. The Broadband Bunch is sponsored by ETI Software.