The following transcript has been edited for length and readability. Listen to the entire discussion here on The Broadband Bunch.  
Craig:
Welcome to another edition of the Broadband Bunch. I'm Craig Corbin. At a time where dependence on telecommunications is arguably at the most critical juncture in history, being well-informed on all things related to the industry trends, emerging technologies, and more is essential for future success. Our guest today is one of the premier voices in providing well-researched strategic analyses of the communications industry.
Craig:
Jeff Johnston serves as Lead Economist in Communications for CoBank, a national cooperative bank serving vital industries across rural America. Jeff, welcome to the Broadband Bunch.
M & A in Rural America
Craig:
It's a critical time in the world of telecommunications with all that's transpired this calendar year but much of what I've seen in your reports of late really deal with situations that predate the additional demand that came about because of COVID.
Jeff:
We were taking a closer look at the mergers and acquisition market in rural America, specifically, for the telecom operators. What we've seen over the three years or so is a significant influx of capital coming into the United States, primarily, from Europe through these infrastructure funds. And these infrastructure funds have raised billions of dollars that they're looking to put to work.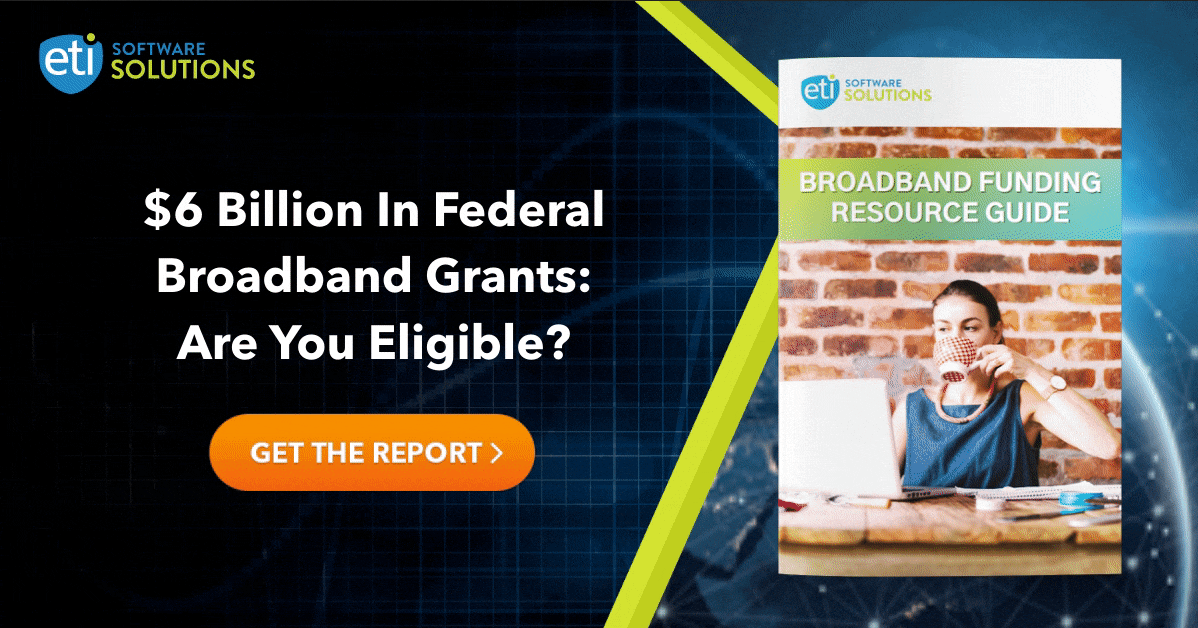 5G, Fiber connectivity, IOT, Cloud Adoptions
Jeff:
A few years ago, they looked at the U.S. market, and from a valuation standpoint, it was very attractive to them. Meaning that telecom properties on a multiple basis were cheaper in the U.S. versus what they've been buying in Europe. They set up shop here, and have been sort of beating the bushes, so to speak. And as a result, have acquired a number of fiber transport companies.
Jeff:
And now, what they're starting to look at is smaller rural operators. They're moving down market because they have this insatiable demand for these assets. It's really driven by the underlying secular tailwinds that the industry is enjoying, and will continue to enjoy in terms of 5G, fiber connectivity is important to that, clearly. IOT, autonomous driving vehicles, cloud adoption. You go down the list, and you can look at all of these underlying drivers that are great for the industry.
Jeff:
Unfortunately, this whole COVID situation I think has really proven that investment's thesis out because as we're going through a huge digital transformation in a very short period of time, telecom networks are a big part of that. I would say COVID has validated that investment thesis that these infrastructure funds had. And I would say it's not just infrastructure funds too, by the way, strategic buyers. Existing telecom operators looking to gain scale or enter new markets, they've also been very active in acquiring some of the smaller operators.
Rural Broadband Valuations Remain High
Craig:
Your latest report highlights the fact that rural broadband valuations remain high is a key part of that conversation. Because there will continue to be an increased demand for connectivity all across America, and in large part, to what we refer to as the digital divide as providers look for ways to reach those that are unserved and underserved. From a standpoint of what you see as one of the trends, with obviously wireless providers being a big part of the equation, where do you see the greatest potential movement in that sector?
Jeff:
The wireless internet service providers, the WISPs, are starting to generate some more interest on the part of investors. They're always going to be interested in operators that have a lot of fiber in their plant. That's never going to change. But what we are witnessing here more recently is interest in risk. I think it's for two reasons. One reason is I think that the recent CBRS auction, and the opportunity that that auction has given wireless internet service providers to build carrier grade networks with the same kind of spectrum that the big boys are using, and the same kind of equipment, all of a sudden takes this legacy historic Wi-Fi, off the shelf type of equipment, unlicensed spectrum, for propagation characteristics, et cetera.
Jeff:
These legacy Wi-Fi networks and replacing them with carrier grade networks, I think, begins to improve the overall profile of that segment of the market from an investor standpoint. And then the second thing I think that's also at play here is the fact that a number of WISPs have secured funding through the various government programs, whether it's CAF II, or the upcoming RDOF. And as a result, they're putting more money into the ground, right? We know you need fiber to connect all these towers. Some of these more progressive WIPs are starting to recognize that, "Hey, investments in fiber, it's not only good for our network performance, but it's also good from an asset standpoint. And it makes us that more attractive potentially to work or partner with some of these investors."
CBRS Auction County by County Game Changer
Craig:
You mentioned the CBRS auction where the total bids were four and a half billion or there abouts. Would you agree that one aspect of how that particular auction was set up made a huge difference in that the blocks were set up on a county by county basis, as opposed to what previously had been the case in spectrum auctions with metropolitan areas as a whole going for auction? It seemed at least from my perspective that it opened up legitimate opportunities for a far greater number of providers.
Jeff:
I would agree, Craig, 100%. That was a wonderful decision that the FCC made for those living in rural America. Because now you've got companies that are smaller operators that can bid even though they don't have access to capital like Verizon and AT&T. They don't have cashflow like Verizon and AT&T. You go out and make significant investments in spectrum that won't pay back for a long period of time is something that these smaller operators couldn't do. And the fact that the licenses were awarded on a county level made them that much cheaper.
Jeff:
Therefore, it opened up the universe of companies that were eligible to be able to participate in the auction. And we certainly saw with a breadth of customers or bidders, that did walk away with licenses in some kind of unconventional, right? It wasn't just the small rural operators who walked away with licenses. We saw universities walk away with licenses. And we saw John Deere walk away with licenses.
Jeff:
I think a proliferation of a bunch of new business models is something we're going to likely see. And at the end of the day, it's going to benefit those living in rural America, who don't have connectivity right now.
Only at the Beginning of Data Growth
Craig:
Part of your most recent report dealt with the growth in data traffic that preceded even the pandemic. There's been a huge shift to cloud computing. You've got the tsunami of 5G on the horizon, that's going to be coming, but also growth in the Internet of Things (IoT). Talk about how you anticipate seeing those aspects affect the industry.
Jeff:
To use a baseball analogy with respect to data growth, we're still in the second or third inning. I've heard some numbers, I think out of IBM where I want to say it was like something like 90% of the data that exists today was produced in the last three years, which is just mind blowing. And then when you think about it in the context of next generation applications, specifically, autonomous vehicles, the amount of data that these vehicles are going to generate is just something that we've never seen before. And then, of course, we still got a long way to go I think on cloud adoption.
Jeff:
We really haven't seen the promise of the Internet of Things play out yet, I would argue. The carriers have been talking about the internet of things for a very long time, and there's been some growth there. But I think with 5G, and the new virtual cores, and the ability to do network slicing, it's going to afford the option for these operators to be able to support a much wider range of IOT type applications, profitably, which is very important.
Jeff:
We're still in the early innings here in terms of data traffic growth. A lot of the investors that we talked to feel the same way, and that's why they're so hungry to buy off these assets.
Low Earth Orbit Satellites or LEOs
Craig:
Many conversations with regard to infrastructure and delivery of services tend to default to terrestrial options there. But one of the new variables in the game is that of the low earth orbiting or LEO satellites – where we have seen quite a bit of activity of late. Just a couple of weeks ago, SpaceX launched another 60 some odd satellites into low earth orbit. What is your perspective of how satellites will play a role in this conversation?
Amazon Project Kuiper and SpaceX
Jeff:
The skeptic in me would say, "I'll see it when I believe it." But when you got the richest man in the world throwing billions of dollars at this, that's Jeff Bezos, of course, with Amazon's Project Kuiper. And you've got Elon Musk who is also a multi-billionaire, very interested in space exploration. More from an Amazon standpoint, but when we look at some of the sort of derivative plays off of the LEO satellite network beyond just providing connectivity to the underserved and unserved, I think you got to pay attention to it in light of all that.
Jeff:
Although I would say I'm still somewhat skeptical here, it is an unproven business model. And the biggest question in my mind is it boils down to cost, because we've looked at the high costs related to some of the ground equipment that's going to be needed to deploy and the amount of antennas. And then, on top of that, CPE equipment looks to be very, very expensive right now. And so, that's something that we're going to have to see get flushed out here before I think we can look at LEOs as a disruptive technology to terrestrial-based providers in a solution to bridge the digital divide.
LEOs as a Disruptive Technology
Jeff:
But again, you've got a lot of money behind this. As you mentioned, Craig, certainly a lot of hype. And it's something we're going to have to pay attention to, but there's still a lot more questions that need to be answered. And I would just add one more thing if these LEO satellite operators need to move beyond just providing service to the underserved, and unserved. If they need to provide service from a business model standpoint to urban and suburban markets, and then therefore, competing against terrestrial operators that have largely amortized the equipment in their network, have incredibly fat margins, I think it's going to be really difficult for them to be able to take share in those markets.
Jeff:
If that's something they need to do, that could pose a real challenge for the business case. So, I think we're several years away before this really starts to scale in any significant way, but there's enough money there that we should probably keep an eye on it.
Craig:
No doubt about it. Of course, with Bezos, I think it's 10 billion that he's committed to Project Kuiper with an anticipated 3,236 satellites. Musk wants to launch, what he refers to as, a constellation of 12,000 satellites. So, just those two alone, if everything were to be put in place, you're talking about 15,000 low earth orbiting satellites. That's a quite an array. And it will be interesting to see how that evolves as we move forward.
Jeff:
Absolutely. And I would just add to that, because those are really important numbers to keep in mind. Because a big issue that's the industry is dealing with as they think about LEOs at that scale, is space junk, right? So, there's been about 5,000 satellites that have been deployed since 1950, and only about 1,900 of those are still … Actually, no, sorry. There's 9,000 satellites deployed since 1950. 5,000 are still up there, but only about 1,900 are actually being used. So, you've got a lot of these satellites just flying around that are not being controlled.
Jeff:
They start to smash into each other. And when they smash into each other, they create all this space junk. Well, when you think about tens of thousands of additional satellites going up there, the risk of additional collisions, therefore creating even more space junk is a very real problem that I know the FAA and the FCC is concerned about.
Jeff:
Actually, even more recently, the CEO of Rocket Lab, which their company launches rockets into space, he said, "In the last 12 months, this space junk issue has gotten a lot worse." And coincidentally, maybe not, I don't know, but SpaceX has launched a lot of satellites over the last 12 months. I think they got about 750 up there right now. So, I just wanted to add on to the volume of satellites that are being talked about, and the potential implication from a space junk issue that need to be edged.
CARES Act, RDOF, CAF Funding
Craig:
The old saying – what goes up, must come down at some point, and that is a concern because of the space junk and how that affects the operation of satellites – not just these satellites, but all satellite technology. It will be something to watch as we move forward. You mentioned the FCC just a moment ago and a big part of any conversation today with regard to communications are the funding opportunities that exist. We're on the cusp of RDOF, 20.4 billion, in funding over the next decade and a number of other programs like the CARES Act and of course, the CAF II program. Talk about how the government funding aspect comes into play.
$80 billion to Bridge the Digital Divide
Jeff:
RDOF is great. $20.4 billion over 10 years as you mentioned. That's wonderful. I don't know if you would call it a drop in the bucket, it's probably not that small, but there's still significantly more money that's needed here if you look at the range of estimates out there.  The FCC has come out and said they think it'll cost about $80 billion to bridge the digital divide. Now, we all know that the maps that the FCC is using to measure the digital divide are fundamentally flawed, right? They understate the problem. But anyway, nonetheless, they've come up with an $80 billion number.
Jeff:
Land O'Lakes, on the other hand, who's CEO has been extremely active in bridging the digital divide, their analysis suggests the number's closer to $150 Billion, that's the number they've been throwing around. My guess is the real number is probably in between there somewhere. We're certainly north I think of $100 Billion that's going to be ultimately needed to bridge the digital divide. We'll see what happens with the election, and with maybe an infrastructure bill. Hopefully, there's some money there marked for rural America.
The Rural Digital Opportunity Fund
Jeff:
We'll cross our fingers. I think in Washington, they can't agree on much right now in Congress, but I think where there's universal bipartisan support is around the digital divide. Hopefully, something comes to that. The other thing I wanted to mention is around this notion of contribution reform. The Rural Digital Opportunity Fund, and CAF II program, all of these programs are funded through USF, Universal Service Fund.
Jeff:
I'm sure most people are aware, USF gets its money from telecom bills that are being charged to wireless and wireline customers. So, we all know that wireline subscriptions have been in a downward spiral for some time now. The challenge that these funding mechanisms face right now is the fact that in order to maintain the amount of money that can continue to support these various federal programs, just to maintain that the rate that is applied, the USF rate that is applied to these telecom bills just has to continue to go up because the sheer number of money is going down.
Universal Service Fund
Jeff:
We're at a point now where I think USF rate is like 25% or 26%. That's why AT&T, for example, has to pay the FCC for a $10 phone bill. They've got to come up with $2 and 50 cents. And that number has just been trending up. And it's going to get to a point where we're going to charge 50% USF on a $10 landline bill. Like it just feels like it's unsustainable. In addition to hopefully some infrastructure money coming out of Congress, I think the other thing that really needs to be looked at is contribution reform. We need to figure out different sources of revenue to continue to support the likes of RDOF, and other programs. We have some ideas around that, but the current mechanism that's in place right now just doesn't feel like a sustainable one.
Craig:
There also are requirements, thresholds of performance that come along with winning these funds that in many cases can be a pretty high bar. The other thing that you made mention of that I think is hugely important, the data mapping component, and how I think most would agree that the FCC numbers are woefully shy of reality. To your point with regard to the amount of money that will be required to let us bridge that divide is a huge number. And sadly, you'll look back, and think that so much of this should have and could have been done in years past.
Craig:
As we go forward with regard to what you see in the next five years. We talk about the funds for infrastructure that are required to deal with connectivity, bridging the digital divide, and then you factor in the forecast for infrastructure construction to deal with just 5G implementation alone, that becomes an astronomical number.
Jeff:
The return on investments from an infrastructure standpoint is definitely there for there to be a lot of capital need available for these investments. These folks tend to be realistic, I would say, in their return objectives, and also patient. And they take a long-term view of the market. I mean, they're not like to one extreme like a day trader or hedge fund manager who's in and out of their company within a week or two. They're on the opposite end of that spectrum. These folks are, again, reasonable, can return requirements. They look for predictable cashflows.
Jeff:
If that all pencils out, and I think in a lot of cases it does for these folks. The capital will be there, not for everybody, but for the right set of conditions, that shouldn't be too much of a problem. But for rural America, though, it is really a public, private type of approach, right? We can't just lean on investors to do this. As I mentioned earlier, we need significant government support, continued and increased government support to be able to make sure that we can pull this thing off.
Wireless Tower Industry Growth
Craig:
Jumping back as we begin to wind down the conversation to some research that you did, that was published in August of this year, dealing with how all these new networks that we're talking about, the additional spectrum will have an impact on the tower industry and the phenomenal anticipated growth there. A couple of quick thoughts on that.
Jeff:
I'm very bullish on the tower market for a lot of reasons. As far as stability is concerned and predictability, it's a great business model from that standpoint. Looking down the road a little bit, when we think about what CBRS means to the tower industry, to me, that's where I get pretty excited about it. Because, again, I really think you're going to see a fragmentation of networks in the United States as a result that CBRS. For example, the cable operators were very active in the auction. I believe they've also signed up for sea C-Band as well.
Jeff:
They are clearly very focused on building their wireless business initially, through Verizon, but they've got a lot of really nice complementary assets to be able to start to build out their own networks. I'm guessing primarily in urban areas where they're paying big checks to Verizon for traffic. The introduction of major companies overbuilding, really, wireless networks is certainly great news for the tower operators. And then of course, you have Dish. And Dish is now, emerging but they've got a lot of work to do, but they've got the prepaid business from Sprint.
Jeff:
They've got a lot of spectrum. They've got buildup requirements they need to hit. And by all accounts, they're moving full steam ahead here. That is another opportunity for the tower operators to be able to take advantage of having another tenant on these towers. And then of course, with the incumbents, with Verizon, and CBRS spectrum, they acquired. And of course T-mobile's been very active in upgrading their network after the years of neglect from Sprint, and so on and so forth. There's I think a lot of really good stuff going on here in the tower space that should go well for these companies for many years to come.
Join us on The Broadband Bunch website to see the latest episodes. The Broadband Bunch is sponsored by ETI Software.